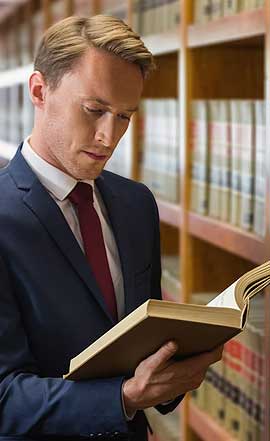 What is co-council?
Co-Counsel is a licensed attorney (not an unlicensed referral service) who has substantial experience in certain areas of legal practice. The role of Co-Counsel is to give advice and counsel to both the lead trial attorney and the client. The role of the trial attorney is to represent the client in legal proceedings to recover damages and settle disputes.
Lawyers have always used Co-Counsel when they have a case but lack experience and need help. Now you can take advantage of this same legal tool, at no cost to you. If you have a serious legal matter (auto accident, tractor trailer accident, wrongful death, medical malpractice, defective product toxic tort, bad drug, etc.) and you don't have an attorney and don't know who to trust, you need Co-Counsel. We are the Lawyer's Lawyer and now you can call US.
Why do I need Co-Counsel?
Attorneys are not all the same. At Co-Counsel we know attorneys because WE ARE attorneys. Generally speaking, attorneys vary in years of practice, trial experience, financial resources, administrative support, as well as personalities, which can affect the amount of your recovery. Our job is to create the strongest Legal Team to represent you and to protect your interest.
As licensed attorneys and counselors, Co-Counsel not only advises the lead trial attorney assigned to your case, we are also a resource of counsel for you should any issues arise regarding the case or between you and the trial attorney. If an issue arises that you don't feel comfortable discussing with your lead trial attorney, you can discuss it privately with Co-Counsel and let us address the matter with the trial attorney.
The trial attorney is responsible for compiling facts and evidence to support the case as well as representing you, the client, in all matters before, during and after the trial, where necessary.
Co-Counsel serves as the second lawyer in your Legal Team. Two minds and two lawyers are better than one.
If you don't have an attorney and you don't know attorneys, then you need Co-Counsel. Call us at 844-926-8683!
How much does it cost to hire Co- Counsel?
It doesn't cost you anything to utilize our services to build your Legal Team. Our fee is the same no matter which attorney is chosen. Our fee is paid by the assigned trial attorney and no fee is owed by you if no money is recovered. That's correct, only one legal fee and that fee is only owed if money is won by the attorney for you.
So how does this work?
It's easy to get started with Co-Counsel. We simply get some basic information about you and your legal situation, then you will receive a contingency fee retainer agreement for you to sign. A contingency fee retainer agreement is an agreement that says your lawyer ONLY gets compensated if they win your case or settle your claim. The Legal Team assigned to your case covers all expenses to 'try' or settle your case. If you win, those expenses will be deducted from your settlement or judgment. However if we do not win your case or settlement you are NOT responsible for any expenses incurred.
Our Practice Areas
OUR FEATURED SERVICES
CLASS ACTION SUITS
A "class action" becomes a viable method for recovering damages for harm when a defendant, through its actions, injures a large number of people (generally 35 or more).
PRODUCT LIABILITY CASE
When manufacturers place a product in the marketplace and it has a common defect that causes injury to the purchaser or third parties, there is a potential lawsuit against the product manufacture known as Product Liability.
AUTO ACCIDENTS
Co-Counsel works with attorneys that have recovered millions of dollars in settlements against negligent drivers that harmed our clients.
OUR ATTORNEYS
Our Dedicated Team
DEIRDRE M. STEPHENS-JOHNSON
MANAGING ATTORNEY
DARYL VON YOKELY
INJURY ATTORNEY
REGINAL A. GREENE
INJURY ATTORNEY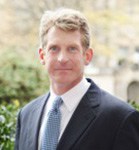 ANDREW HALL
CRIMINAL ATTORNEY
D. MAX HIRSCH
DUI ATTORNEY
"Co-Counsel ... found me a great lead attorney that won me a settlement for $100,000. I am so thankful I called Co-Counsel first"
""I got a settlement of $200,000 because of Co-Counsel! Thank you Co-Counsel for being there for me. ..""
"If it wasn't for Co-Counsel I wouldn't have gotten the medical or legal attention I needed. Thank you Co-Counsel for being my best legal friend! ..."
If you have any legal problem in your life ... We are available